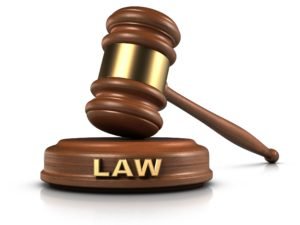 As Law is a fascinating study & its practice an absorbing occupation, mission of Avadh Law College is to teach the new emerging areas in law as Intellectual property, Cyber Crime, Commercial Arbitration, Immigration Law and Family Laws by redefining the boundaries of legal education .
The expanded horizon of business and technologies have brought radical changes in providing the legal services to the corporate World.The development in the business , Legal fields ,changed concepts , call for professionals with a blend of legal background .In this context Avadh Law College at present offers a three year full time LL.B. Programme. 5 Years B.A. LL.B Course.
The main vision of the college is to make legal education a serious branch of study with the help of state-of art theory , tutorials by renowned faculties of this field , seminars, moot courts and practical training.
Legal education plays a vital role in nation building as it facilitates settlement of disputes by the procedure established by law in peaceful manner. Rule of law is the basic feature of the constitution of India and quality legal education is sine qua non ( Something absolutely essential ) to facilitate it. Therefore ,it is essential for the youth to receive the legal education as it would make them understand the relevance and significance of democratic values. Baljit Kumar Brij Rani Educational Trust initiated Avadh Law College as a part of this mission of providing quality legal education . Avadh law strives for student's academic and extracurricular activities .
Careers in Law:
The legal system affects nearly every aspect of our society, and lawyers form the backbone of this system, linking it to society in numerous ways. Lawyers and judges hold positions of great responsibility and must adhere to a strict code of ethics. A law related degree can lead to a wide range of law related careers and can open doors to careers in government, judicial services , Sub-register and A.P.O. ,legal manager in M.N.C.'s , higher education, communication, defense services, in legal firms, in legal process outsourcing companies or teaching and research.
FACILITIES:
Library: Library is the 'heart and soul' of any academic institution of higher learning. It plays a significant role in the institution's excellence. Therefore, our Library has an excellent and latest collection of text books, reference books, journals in full sets and law reports that cover a wide range of general and special subjects, under the supervision of a qualified Librarian. On Line Access: Computer work stations, are placed in the library hall for the student to browse legal resources from the west Law. Manupatra and other on line sources.
Moot Court Hall:
A Moot court hall is to train & test the advocacy skills of the students. A fully furnished moot Court is available in the campus and all the court room exercises will be conducted in it.
Faculty:
Consists of highly qualified teachers according to the norms prescribed by U.G.C. and Bar Council of India under the supervision of Prof. M.K. Sharma, Ex. Dean, faculty of Law. Lucknow University. He has provided his services and expertise to this field for 36 long year in Lucknow University.
Play Ground:
"All work and no play makes Jack a dull boy." College provide adequate facilities for sporting activities like Badminton, Volley ball, Basket ball, Cricket and Foot ball. Sports & games are given preference in order to keep our students fit and fine. "Sound mind in a sound body."
Hostel:
Hostel accommodation along with lodging facilities can be made available to the students at nominal rates.
Computer Education:
To keep the student abreast with the latest information, the college also provides computer learning programme at nominal charges.
English Speaking:
English is a global language understood by all and English speaking candidates are always given a preference for good jobs in recognized institutions and in private sectors. Therefore in order to make our students overall eligible candidates in this competitive world, we offer English speaking tutorials to the interested students at moderate rates.
Health & Hygiene:
Highest Standards of hygiene & cleanliness are maintained only Aqua Guard filtered water is provided to the students.
Deserving candidates will be offered scholarships through: