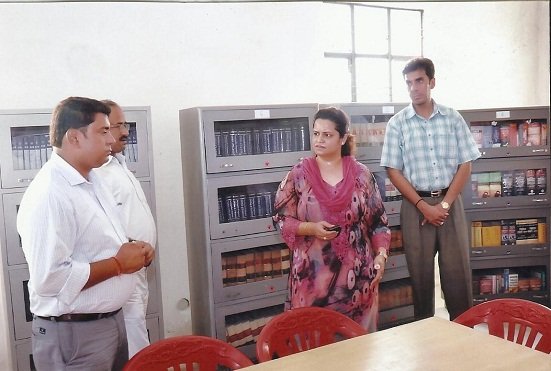 We have Book Bank including wide law books edition.
Library is the "Heart and Soul " of any academic institution of higher learning.It plays a significant role in the institution's excellence. Therefore , our Library has an excellent and latest collection of text books , reference books, Journals in full sets and law reports that cover a wide range do general and special subjects , under the supervision of a qualified Librarian.
Sanitation, drinking water,rest room facilities are available .
The library includes large number of books, national and international periodicals in addition to the project reports. The center aims to facilitate production & dissemination of knowledge, information, insights & intellectual contribution in all areas of education among the academic and business community. The law students are to be empowered with legal knowledge and not merely to hold law degree. The journey from classroom to courtroom reliants on well set library. The Avadh Law College library is enriched by literature and information with reference to the concerned areas of research, general references, current affairs, journals, magazines, newspapers, etc. with computerized facility of catalogues. The library is available not only to its own students but to the researchers from outside with prior permission.
Library staff supports and motivates the students to make optimum use of apposite materials in the library. As the library is Wi-Fi, the students can have easy access to the digital data base. The objective of the library is to provide sufficient and relevant information for effective teaching and learning.
The library of Avadh Law College is designed in a manner that the first floor has been marked to the library resources with wide collection of research materials and books for law, Political Science, Sociology, History, English, Management, reference books, back volumes of journals and periodicals. And the first floor provides ample space and environment for learning and research.